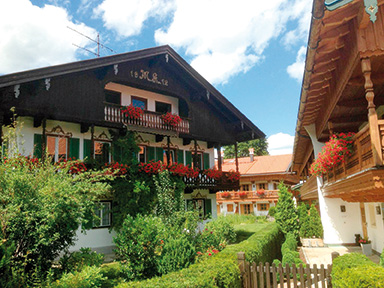 Center for Preventive Medicine Tegernsee
Welcome to the Group Practice for Internal Medicine on Lake Tegernsee.
A healthy, athletic lifestyle coupled with early detection can prevent the development of many diseases. Yet "not being sick" doesn't necessarily mean exhibiting optimal productivity. "Quality of life" can only be assured when lifestyle risks are identified and prevented.
Investing in your health is an investment in your most important future resource!
In our Center for Preventive Medicine, we offer you individual health check-ups within the context of our Executive Health Programme. Our aim is to detect and prevent health risks and improve your productivity:
Life and Quality of Life – that's our motto. As long as people are capable of managing their health themselves, they should, and should actively choose to do so. "Once a serious illness has taken over a person and his or her daily life, it will also dictate that person's quality of life."
The early detection of possible diseases is the central theme of our preventive medicine.
Our prevention center on beautiful Lake Tegernsee offers ideal conditions for your chosen Check-Up options. Quality of life paired with high medical expertise. In the heart of the Bavarian Alpine foothills, your check-up will seem more like a restful time-out than a preventive medical examination.
Lifestyle and quality of life
Nowadays, we know that a healthy lifestyle, including sufficient physical activity, healthy nutrition and regular clinical diagnostics can decrease one's biological age by up to 10 years. Lifestyle changes based on our information are the most important step to be taken after your check-up and serve to preserve or achieve vitality and an improved quality of life. We are your contacts when preparing your individual check-up: We will accompany you during the examinations and support you with any suggested changes to your lifestyle.
Our team on Lake Tegernsee looks forward to your visit.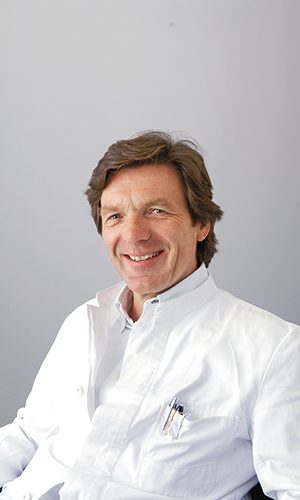 Internal Medicine
Dr. med. Udo E. Beckenbauer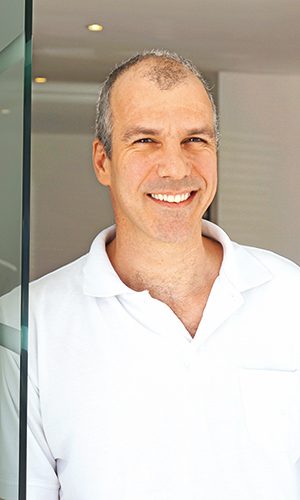 Urology
Dr. med. Claus Eisenreich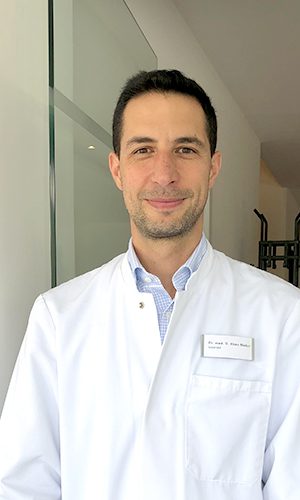 Internal medicine, prevention
Dr. med. Daniel Khan Makui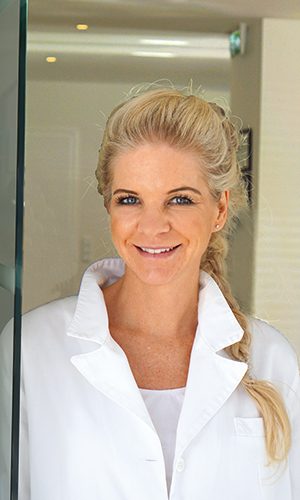 Orthopedics and physical medicine
Dr. med. Susanne Götschl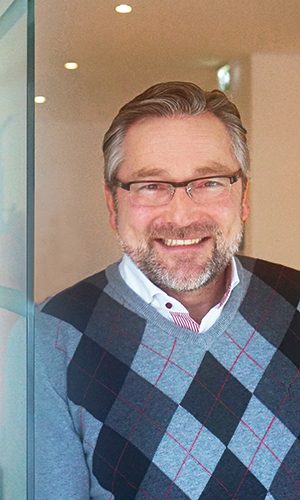 Orthopedics and physical medicine
Frank Bodo Unger
RESET – Productivity, sport, relaxation, enjoyment and well-being
With our team of highly-qualified physicians and sports therapists (Medius), we generate a customized programme based on your personal wishes, which we medically monitor in every necessary way.
Decide for yourself what individual goals your programme should have.
Would you like to lose weight while increasing your physical productivity?
Would you like to start a sport under expert therapeutic instruction?
Would you like to prepare for an athletic challenge under targeted guidance
or would you like to become familiar with various relaxation techniques that can easily be done daily?
are suitable for everyday use?
A top team of physiotherapists and personal trainers guarantees your optimal care, applying the most modern of procedures in your physical and training therapy.
The result is a coherent concept for improving or maintaining your quality of life. We will gladly send you a copy of our information brochure !
We offer 3, 5 or 7-day sessions.
Please here us with your individual needs!
A mixture of individual relaxation and athletic training in the spirit of a more conscientious lifestyle that you can continue in your daily life.
Our partners:
Qualified sports therapists from Medius will welcome you
The "Parkhotel Egerner Höfe" offers you a cultivated hotel atmosphere and its star chef Thomas Kellermann delicious yet health-oriented meals.

hack link hacklink satış hacklink satin al hacklink al momtoto forum home to home transport temizlik firmasi

File not found.