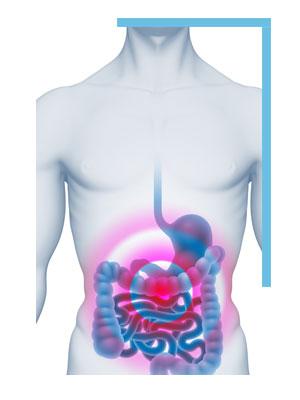 Gastroenterology
Gastroenterology is the branch of medicine focused on the digestive organs in the gastrointestinal tract, liver, gall bladder and pancreas. The most common complaints why patients consult a gastroenterologist are stomach pain, diarrhoea, heartburn, flatulence and bleeding in the gastrointestinal tract.
Precautionary medical checkups aimed at preventing gastric and colon cancer are also an important element of gastroenterology.
Besides patients with acute disorders and diseases, we also treat patients with chronic gastric and liver conditions (Crohn's disease or ulcerative colitis). We consult with patients to plan the required diagnostic procedures and develop a modern therapeutic approach.
Continuous treatment by an experienced gastroenterologist is of particular importance for chronic conditions. This is the one method of ensuring that the right decisions are taken jointly in difficult stages of an illness, when an acute disease flares up or complications arise.
The cookie settings on this site are set to "Allow cookies" to provide the best surfing experience. If you use this website without changing the cookie settings or click "Accept", you agree.