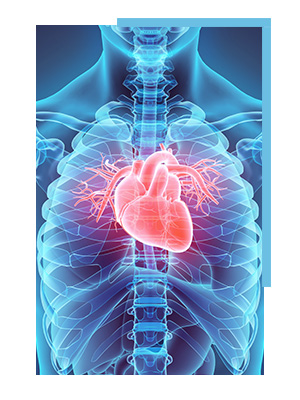 Cardiology
Cardiology is the study of the heart, which deals with the structure, function and diseases of the heart. We diagnose and treat diseases of the heart and blood vessels, such as cardiac arrhythmias, heart valve defects, heart failure or hypertension.
Diagnosis and therapy of diseases of the heart and blood vessels:
Arrhythmia
Valvular heart disease
heart failure
Coronary artery disease
Hypertension
Pre- and postoperative examinations
Holter / -Blutdruckmessung
Exercise ECG including resting ECG and spiroergometry
Echocardiography
Stress echocardiography (heart ultrasound with load)
vascular Assessment
In collaboration with the University Hospital of the LMU city center (24-hour emergency care):
Left and right heart catheterization
coronary angiography
PTCA (distension of constricted coronary arteries)
Pacemaker check
defibrillator controls
Extended diagnostics in cooperation with other partners:
Magnetic resonance tomographic and computed tomographic examination of the heart
myocardial scintigraphy
The cookie settings on this site are set to "Allow cookies" to provide the best surfing experience. If you use this website without changing the cookie settings or click "Accept", you agree.