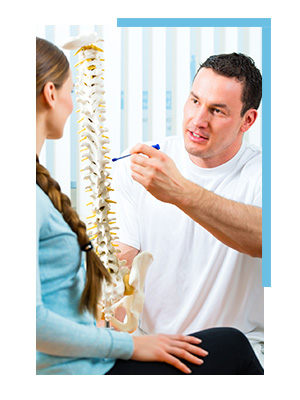 Sports medicine
Sports medicine investigates the influence of exercise, training and sports as well as lack of exercise on healthy and sick people of all ages.
Our portfolio of services includes in particular cardiovascular examinations as well as sports medical aptitude tests - from the determination of the body composition (body impedance measurements) over the measurement of the maximum oxygen uptake up to the stress index and for the development of individual training programs.
Investigations & aptitude tests

Cardiovascular examination

Sports medical fitness test

body composition
Body Impedance Measurements (BIA)
Liquid / fat / muscle
Classic load test
Aerobic / aerobic threshold (lactate determination)
Maximum oxygen uptake (O2-max-spiroergometry)
Blood parameters for short-term and long-term stress / stress tests
Vitamins (E, C and B)
Trace elements (iron, iodine, fluorine, selenium, zinc and magnesium)
Stress index (catecholamine and cortisol profile)
self-measurement
training programs
Care at high performance load
Specialist in internal medicine.

We are happy to be there for you - contact our friendly practice team with confidence.

We are also happy to make appointments in our internal practice by appointment. Contact us directly by phone +49 (0) 8022 661995 and arrange your personal appointment for an initial consultation. Or you can use the online option appointments

hack link hacklink satış hacklink satin al hacklink al momtoto forum home to home transport temizlik firmasi

File not found.